Whether you have heard of Instagram stories or not, this guide is a resource that will allow you to get the most out of this content format when you apply it to your business or project.
More than 400 million users interact with Instagram Stories every day, moreover, according to Instagram, a third of the most viewed stories are from companies.

Its format is perfect to present an idea, a product, or the scenes that take place "behind the camera". It is a space with hardly any distractions since you have the entire screen to communicate your message, and there is less competition than in other content formats.
Without a doubt, learning to use Instagram stories can be of great help to build an audience, sell a product, or humanize a company.
What are Instagram stories?
Instagram stories are a content format that you can publish on this social network, and which has the peculiarity of disappearing 24 hours later from the moment you made it.
Size
Its size is 1080 x 1920 pixels, but there are a couple of things to keep in mind: First, the ratio will always be 9:16, so we don't have to be rigorous about the pixels as long as we respect that ratio, and the quality be appropriate. Secondly, it is important to keep in mind that there are two spaces that overlap the publication, which allows obtaining certain information or performing some actions.
Let's start with the top space. There we find the following information:
· Photograph of our profile (with a + symbol, this is important to add more stories, we will see later).
· Right next to our photography, we are shown a temporary counter that indicates the time that has passed since we published the story.
· Timeline that indicates the duration of the visualization of that story.

In the lower space we are shown the following, from left to right:
· People who have seen our history.
· A share button to share it with our friends
· A Facebook button to share it as a Facebook story on the business page.
· A highlight button that will allow us to place our story on the main page of our profile as outstanding, and always visible. When we highlight them they will always be visible and accessible from the main page of our profile.
· More button where we can delete it, save it, send it to whoever we want, promote it, or adjust the privacy options.

These two spaces overlap on our photo or video, and it must be taken into account when we use this type of publication to advertise. To avoid that our text, or calls to action, are covered by these buttons, we will only have to leave a margin of safety of about 150 pixels above and below.
Duration
Talking about the duration of Instagram stories, we need to keep in mind several things:
· The automatic playback time of the story in photography format is 6 seconds.
· The maximum time for viewing a story in video format is 15 seconds. Except for the live stories, which I will talk about later.
· The time that a story will be available will be 24 hours maximum, except for featured stories that will always be available.
How to post a story on Instagram?
Once we know all the basics to understand the importance of this functionality of the visual social network par excellence, we have to see how to create a story on our account.
To do this, we must follow these steps:
1. Log into your account or login
To start, you must open your personal or corporate Instagram profile, normally entering with your username and password.
2. Access the Stories area
Once in your account, locate yourself in your profile and just at a lower edge of your cover image, you will see a "+" sign, which you must click to access this section.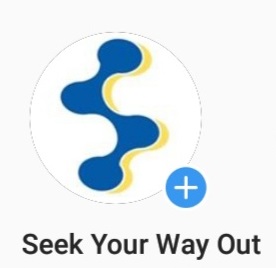 At this time, the camera will turn on automatically, so if you choose to take a photo right now, you will have to adjust the flash options and other features such as zoom.
3. Choose the functionality to use
Among all the features that Instagram Stories allows you to use, you must choose the one that best suits the content you want to share at any time.
Some of them are:
Normal photo: As the name implies, you can upload a conventional image.
Boomerang: From this option, you can upload a "boomerang" type image, which once processed, turns out to be a GIF type, which is usually very funny.
Superzoom: It gives your story some very professional overtones, as well as fun, from the graphic point of view, since thanks to its multiple filters, you can upload your photo or video with dramatic and cinematographic backgrounds.
Rewind: Add a video, but played backward. It can be quite fun once you play it.
Live: As with Facebook Live, you can also broadcast a video of a special event related to your business or your employees.
Text: If you prefer, you can also upload a text message, with an important message or that announces something relevant to your brand.
4. Send it to your community
Once you have added all the elements that you consider relevant to your "Instagram Stories", you must go on to share it.
If you look, in the lower right corner, you have a button with a white background, with the text " Send to > ". From here you must choose the " Your story " option and click on the blue " Share " button.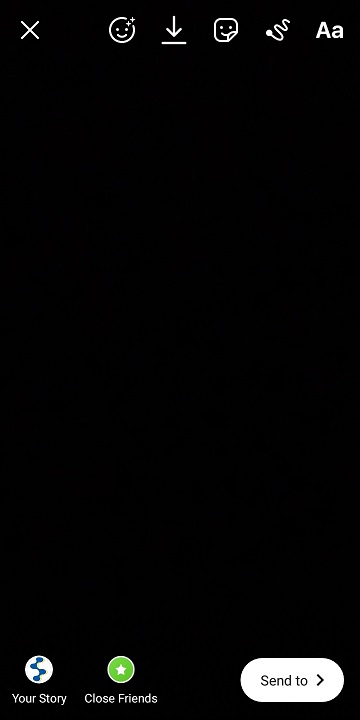 It is important to note that, in this last step, if you finally decide not to share your story on Instagram with your entire community, but only with one or more users, you can also do it. Just below the last option to share, you can choose the users you want to do it with.
Also Read: 6 Effective Tips To Make Your Instagram Post Successful
Creative ideas to perform on Instagram live shows
1. Make a live demonstration of the product or service you sell. If you are a personal trainer, you could do a session where you teach live how to execute an exercise well. If you sell any implement for training, you can teach how to use it live.
2. Create expectations about the next publication that you are going to make. It can be a course, a photograph, a product, etc.
3. Do a live in gratitude to the clients you have had that week, do a short live interview.

4. Take advantage of a live session to ask your community to make proposals for improvements to your services or products.
5. Hold a live contest asking your audience to solve a question, or to offer you original ideas that can improve your account.
6. Take the opportunity to broadcast an event related to your industry live. Going back to the example of a personal trainer, we could think about doing a direct of the training of an important client, or of ourselves. If we were a nutritionist, we could do a live while preparing a healthy recipe, etc.
7. Teach your followers how you do your work. For example: a personal trainer could teach live how she performs her clients' plans, justifying their recommendations or routines.
8. Make a broadcast of natural events. So your followers can enjoy this moment in real-time, from the comfort of their home. For example: a sunrise, northern lights, etc.
9. Analyze your own mistakes live, be transparent about what you do, and how you do it.
Featured Instagram stories
Some of the stories you are going to share may be interesting to leave permanently visible on your profile. Either because you teach something fundamental in your profile, or because you need to have certain information always visible, this option is very useful.
To highlight a story you can follow two different paths:
1. Through a story that is published: You can use the button on the bottom right, next to the menu. It is a circle with a heart inside.

When you press it, a pop-up window will appear with the story and a text editor to give it its name. You will see that the cover of that bubble is the same photograph of the story. This can be personalized later, by placing another cover.
2. Through the bubble with the + symbol below the bio of your profile. When you press it, your saved stories file will open and you can choose the one you prefer.
Keep in mind that if you do not have the auto-save of this content active, you must choose to save it at the time you publish it.
To save it, click the "More" button at the bottom right of the screen when you are viewing the story, and click the save link.
Use stickers to get maximum advantage of Instagram stories
Stickers are an option offered by the Instagram application to include in stories. A way to personalize this type of content, and get the audience to interact with us.
To use them we must include them by pressing the corresponding icon, I will show you below: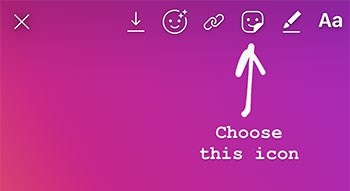 Among all the ones there, I am going to tell you the most interesting ones:
Countdown
This option allows us to add, and personalize, a countdown in any of our Instagram stories. It can be very useful in case you are about to launch a product, a service, or show an important event from our profile.
Poll
This option is one of the most useful and used. Add a survey to your story content. The possibilities you have are quite wide: You can ask your community which product they like best, which service they prefer, or anything you can think of.
The original Yes or No tag is super simple to create. The answers are binary. It can be YES | NO or any combination of two responses. You can change the standard YES | NO to something more fun. And you even have the possibility to change the text of the question using the Instagram tool . And so choose the font you want.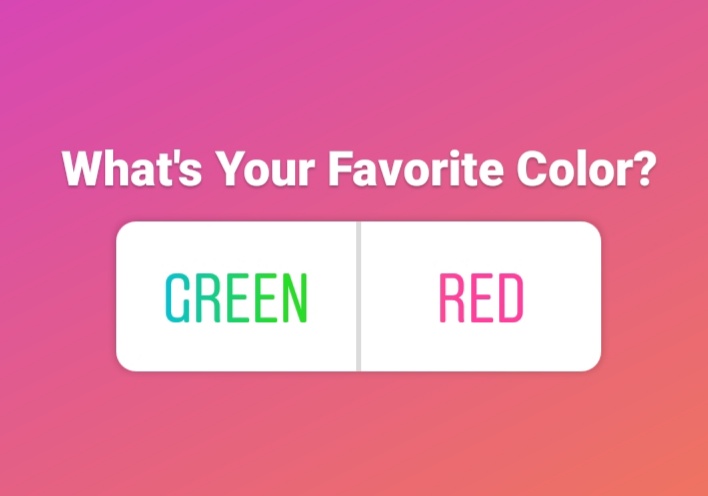 Best of all, you will have access to the survey result individually. You will be able to know which users voted one thing and which others.
Questions
You ask a question or a proposal and you let your followers comment what they want: they ask you questions, they answer what you have asked, etc.
It is an attractive way to collect information about your audience and participate with them. It's the questions tag. This is one of the best stickers and although it is not in itself a survey, it helps you improve interaction by soliciting feedback from the audience.
Emoticon Slider
This is one of the most used Stickers. Its use is very simple, you just have to choose an emoji that serves to represent the degree of affinity, rejection, desire, etc., in line with your publication. Your audience will be able to move the emoji to the end, half, or very little, leaving very important information about the degree of affinity it has with the proposal you have made to it.
Location
Just like an Instagram profile post, you can tag a location in your stories. This could be the city you are in, the restaurant you are eating in, or the location of your own business!
When someone enters a location, in addition to viewing feed posts, they see the stories posted with the sticker.
So by tagging your location, you are giving your account a chance to appear in the history of that location, which could mean new audience for your content and result in more followers on Instagram.
You can add hashtags to an Instagram story, and just like location stories, an Instagram user can see the stories posted with that sticker.
If you're worried about cluttering up your story with your hashtags, you can pinch the screen to reduce the size of the text and hide it under a GIF, text, or other sticker.
Mention
If you want to tag someone in your story, you can use the mention sticker to inform a user that they have included it in the publication, or if you think it is in their interest.
By mentioning influential brands or accounts in your Instagram stories, you are also giving yourself the opportunity to re-post yourself in their story.
GIFs
By editing your stories you can add animated GIFs to all photos and videos. Doing it is very simple:
1. Click on the smiley icon.
2. Click on GIF and choose one trending or use the search engine.
3. Place it where you want.
With GIFs you can guide your followers to enter the link in your biography, swipe and enter the link of your story or continue to touch the screen. Search for "swipe" "arrow" or "link in bio" or in English "Swipe" "arrow and" link in bio "to tell your followers what to do.
A very creative way to use GIFs is by adding them as if they were part of the original photograph.
Use them wisely, as they are stickers in motion if you use many you can confuse your audience.
Links
Any Company Instagram account with more than 10 thousand followers can link an external website in their Instagram stories, just add the link with the clipboard icon.
You can offer a free program to users who follow the sweep link up to visit your website or join their mailing list. The possibilities are endless.
Don't link to your website's home page every time you post, specify where you want to target your audience and make sure you have a strong call to action to engage your audience's interest.
Also Read: How To Get More Views On Your Instagram Stories?
Creative Instagram stories
As a brand or business manager, the creative use of Instagram Stories can be difficult to achieve. In this section I am going to share some ideas that can serve as inspiration, either to apply them in the same way in our sector, or to use some variation of them that brings our personal touch.
Publish novels or articles in stories
Idea contributed by the use made by the New York Public Library. Visitors received instructions on how to use the story to read the novel. They were advised to press the screen to complete that page before moving on to the next.

Riddles using Instagram polls
What they do from this account is use the survey sticker to offer their audience a riddle about what will happen in their story. Look at the following ATTN example.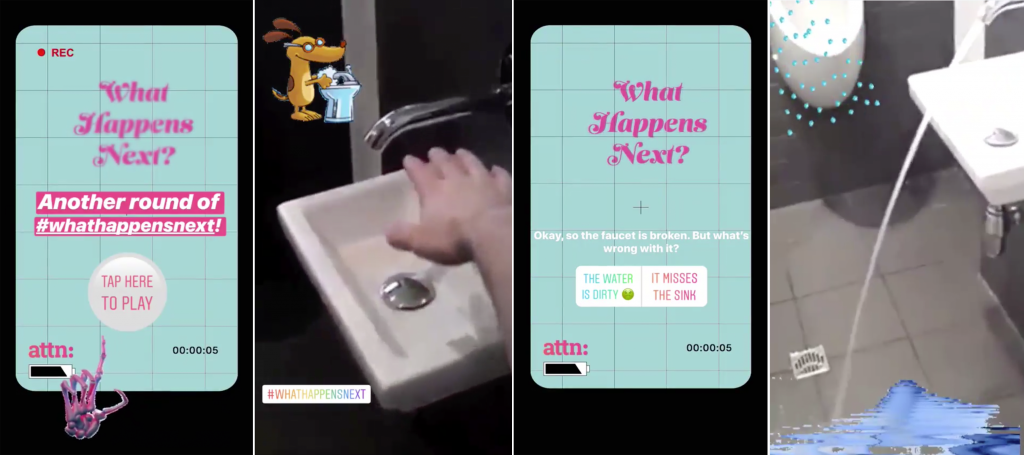 Tap to create space
This idea can be very playful. It's about creating a stream of content while creating or building something.

The Lowes brand used it in this very original way: They composed a sequence of photographs while creating a space for coffee. Each capture was one more step in the composition of the space, in this way, and properly ordered in the publication of the Stories, allowed users to follow the construction sequence.

The instructions that he proposed to the audience were to press the screen to go to the next capture, and thus, create that space.
This idea would be very useful for the training sector. Attend to the "How to …" questions that are so successful online.
Questions and surveys at the same time
A super interesting way to use multiple stickers at the same time in a coherent and fun way.
The Billboard brand created a story using the question sticker, where they asked their audience what they thought the summer song had been.
Using their user's responses, they created an additional story for each response received and added a sliding sticker for the community to interact with the post again by voting on the responses from the community itself.

Choices that discover the tastes of your audience
Draft King is an application dedicated to choosing between football players, and the Instagram Stories survey feature makes it great for your project. See how they use it below:

Use the stickers for something that was not intended
Nickelodeon has used a very cool trick with the slider for Instagram stories. With this new way of looking at the possibilities of the slider, they asked their community about the plans for the weekend. Take a look at their story: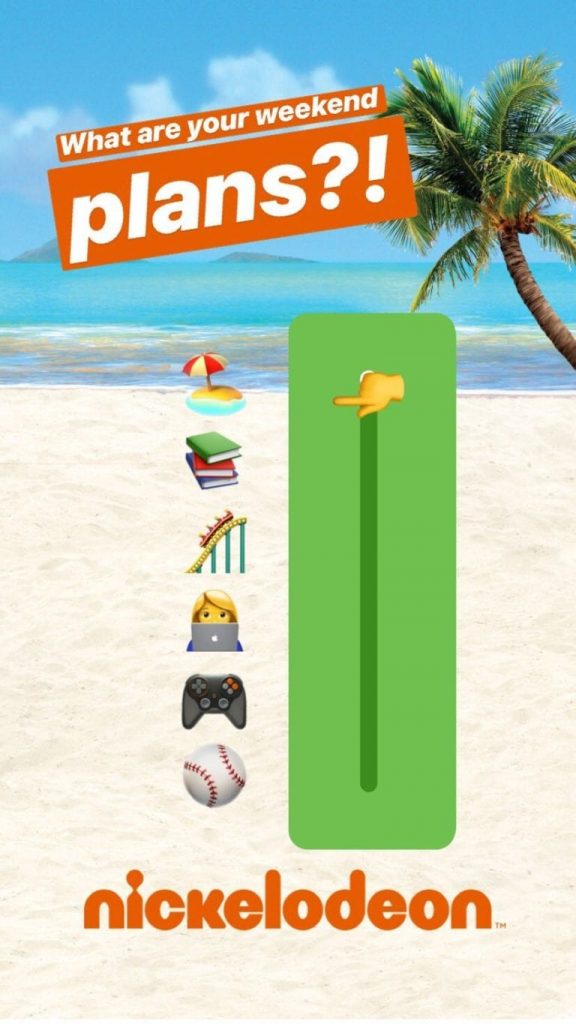 Questions and answers for employees
The WeWork company used Instagram stories to create a group dynamic among the company's employees. What it did was ask a question about the goals they had accomplished over the course of a week. The answers were published together with the photograph of the corresponding person so that the entire audience could see them.

This idea could be replicated with entrepreneurs, athletes, members of a weight loss program, etc. Another idea that we can use.
Invite to pass the story by pressing until you see the end
A super clever idea to share photo content. This idea has been used by RedBull, and how could it be otherwise it has been great. Check out:
Each story has an instruction at the bottom of the image: Tap to land. Seeing the sequence you understand what it refers to.
Hope you are now ready to start applying these tools to your personal brands or blog.