Searching for the perfect domain is one of the most important tasks when starting your online presence. It is advisable to spend a reasonable amount of time deciding what domain name you want since it is what will outline your project. You may find that the domain name you want is already taken. That doesn't mean you can't find a good domain for your new site. A carefully crafted domain name can influence the positioning of your website in search engines and in this post, I am going to give you some useful tips to try to make domain name selection easier for you.

What is a Domain?
A web domain is an identification with which a website is recognized, in this way Internet users can find and visit it. It is made up of a name and an extension.

The name will be what carries the weight of your brand identity and what will generate remembrance for your website.
On the other hand, we have extensions. Domain extensions also called TLD (Top-Level Domain) are the endings after a period and it is how the address of a website ends. They can be .com, .in, .org, .net etc. So, when buying a domain name you will be choosing the name of your website and its TLD extension.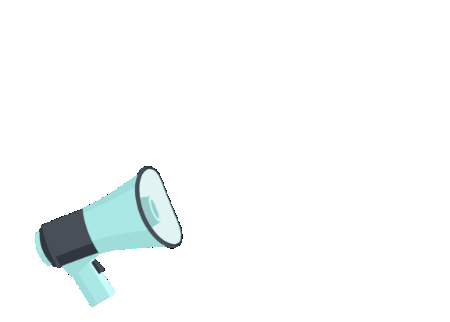 Also Read: 7 Unbelievable Ways To Get Quality Content For Free
7 Steps to Choose the Ideal Domain Name for your Website
Now yes, let's go with what really interests you, how to choose the ideal domain name for your website:
Step 1: Choose the Domain Extension
Among the different extensions or TLDs that you can acquire in the market, you will find the domains .com, .in, .club, .shop, .org, .edu, etc.
In any case, depending on the target audience of your website, you must choose one TLD or another.
If your website is for the Indian public, you must use a geolocated domain .in.
If your website is educational, you must choose a .edu domain
If your website is charitable or institutional, you must choose a .org domain
If your website is focused exclusively on the technological environment, you should choose a .net domain
If your website is not focused on a specific audience, you can always use a .com domain.
I personally recommend using .com. It is the easiest option that people remember and give more "respect".
Step 2: Opt for a Short or Easy to Remember Domain Name
Domain names that are too long become difficult to write, pronounce, and therefore remember. Select a domain name that is short or that can be easily remembered.
Remembering your domain is an important part of branding your brand and when it is clear, clean, and also concise, you prevent your brand from going unnoticed.
Step 3: Avoid Numbers or Special Characters in the Domain Name
Numbers and special characters are very difficult to remember. In addition, users can be confused when typing them. For example, if your website is called www.123.com, a user could write it www.onetwothree.com and obviously, they will not find you. Also, hyphens or other special characters could complicate the search for your name on the Internet.
While you can rank with a domain with hyphens or numbers, logic tells us that it's harder to remember how they're spelled if they include them.
Step 4: Check the Legality of the Domain Name
If there is something that you need to take into account, it is the issue of registration and copyright.
At this point you will already have some ideas for your domain name, so you can start researching to find out the availability of the domain and if in your country the name is not registered or protected as a trademark.
Checking the status of the domain name will prevent you from receiving an order to stop your website and even break any legal regulations.
Step 5: Brainstorm
With the 4 previous points, you will have some limitations that will lead you to this moment of greater freedom. Think of different domain names that you think describe and identify your project.
This process can be long, so I recommend patience and that you take the necessary time. Take this opportunity to stand out among the other websites that have an activity similar to yours. Make your creativity fly and find new concepts linked to the theme of your niche. Write down all the variants, possibilities, and names that you think best describe your project.
Devote as much time as necessary to this process, so that you have enough options in case you encounter challenges later.
Step 6: Check Domain Availability on Social Networks
Once you are clear about the domain name for your website, it will be time to check its availability on social networks. If this name is busy on social networks and has a solid presence in them, it will be inadvisable to confront him for two reasons:
Possibility of confusion.
Online authority. It will be difficult for you to surpass a rival with greater seniority in the short term.
If this brand is also dedicated to the same sector as yours, it would be best to choose a different domain name so as not to start your online project off on the wrong foot.
Step 7: Check the availability of the web domain and register it
Once the previous steps have been completed, it will be time to check if the domain name is registered on the Internet. To do this, you can use the different online tools that you will find on the market to check the availability of a domain.
My personal favorite is, Google Domains and Instant Domain Search, that allows you to search for multiple domains and their extensions in bulk, saving you a lot of time.
Short on Domain Ideas? Try these 8 Domain Name Generators
If you are short of domain name ideas for your web project, you can always choose to use an online domain generator such as:
Conclusion
As you may have seen, choosing a good domain name for your website will not be an easy task. In fact, you will never know what will be the best domain name to choose for your website.
However, if this whole process is a headache for you, you can always ask friends and family for help or, in the worst case, hire a naming company that is in charge of choosing the domain name for your company.
Anyway, I am sure that after reading this post, you will have no problems choosing a good domain name for your website that reflects the values ​​of your online project.
Do let me know your area of concern in the comment box below!!!