You probably know that on-page techniques are very important in SEO. So what does on-page mean to search engines? How does it affect the ranking? This article answers your question.
Do you want to target the right keywords for your article, SEO-optimized pages on the page, and get ready to accept traffic from Search Organic?
Do you want your content to be easily understood by search engines and to be at the top of one page of Google search results?
If the answer is YES, then congratulations on finding the right topic. This article provides a guide for that.
In this article, we will focus on on-page optimization, and share many techniques to improve the user experience for readers and search engines.
What is on-page SEO?
On-page SEO is one of the most important parts in the positioning of our websites, and although it often goes unnoticed or is not given much importance, it really is much more powerful than we can imagine.
As a definition in general terms, we can say that on-page SEO is the optimization on our own website, i.e. it is something that is within our reach and it is in our hands to optimize it.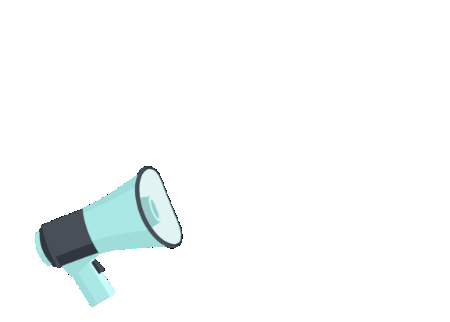 Also Read: Complete Guide to Technical SEO
What is off-page SEO?
Off-page SEO is just the opposite, it is SEO that is not on our website, the part of SEO that involves external factors such as the links that point to our website, mentions on social networks and a long etcetera of factors that can affect our positioning both positively and negatively.
Also Read : How To Perform A Complete SEO Audit?
Choice of keywords
A very important part of off-page SEO is the planning of the keywords for which we want to appear in the search engines.
This is essential because if we do not choose the keywords well, we will be wasting time, our money and the resources to appear in the first places of some keywords that later will not attract enough visitors and the few that come will not be profitable.
In other words, before starting to work on the SEO of a website, it is necessary to do a study of keywords, finding the words that can give us more visitors and ensuring that these also attract customers interested in our products. and services.
For example, it is not the same to position oneself by the word "car photos" under which no sale is likely to be made, than to position oneself by "buying cars" or "selling cars" where practically all the users who arrive will have in mind buying a car and spending money.
Landing Page
What is a landing page?
The landing page is the page that we will choose to position and therefore for search engine visits to arrive. It is a landing page for users and therefore we will have to study very well what page it will be, since it has to be a website of interest and according to the search for which we are going to position ourselves.
Let's say for example if we position ourselves for "Cappuccino Coffee" we cannot take our users to a landing page of "Espresso Coffee" since the user is not looking for that and therefore when he lands on that page his instant action will be to close that page as he didn't find what he was looking for. For this reason, it is very important to match the keywords to be positioned with the landing page.
Micro Sites or Sections?
On many occasions, we ask ourselves whether it is better to make several separate mini websites and position each one by a different term, or if it would be better to make a larger page and position all the keywords on the same website. This will depend on the type of project that we carry out.
For example, if we want to position two keywords that are closely related, such as "Cappuccino Coffee" and "Espresso Coffee", the ideal would be to do it on the same website, but in different sections.
However, if the keywords to be positioned are too far away, the ideal would be to do it under different websites since it does not provide any added value to each other.
Meta Tags and URLs
Optimizing the meta title
The meta title is the title that we put on our website and therefore will appear in the Google search engine.
On the one hand, it is very important that the keywords that we want to position in this meta title appear, since this will be a signal for search engines to give greater relevance and better positioning to these words.
On the other hand, being the title that will appear in Google's search results, it is important that users see those keywords that they are looking for so that they check that on your website they are going to find what they are looking for, and therefore click on your result.
Optimizing the meta description
The meta description has been losing more and more value when it comes to the web positioning, but it does not hurt that the keywords that we want to position appear in it in order to give them a little more relevance.
In addition to this, it is very important that we try to put a very striking description with a good "call to action" that makes users interested in your result and therefore enters your website.
Is the meta keywords of any use?
The meta keywords is a completely outdated tag and it really does not contribute anything to SEO today. Therefore, it is best to eliminate it and not use it, since if it is not going to give us any benefit, it would be a waste of time to use it or optimize it as it was a few years ago.
URL structure
This is one of the most important parts of on-page SEO. URLs must have a friendly structure, that is, it is not recommended to add strange characters, punctuation, etc., to our addresses. The ideal is to create addresses that are readable and that contain the keywords that we want to position.
Landing page content
H Tags
H tags are headings and therefore for Google, they are important information. They range from H1, H2, H3 to Hx, the most important being the first three.
The H1 tag is the most important of all and therefore is the one that should appear at the top of the web and where we should try to include the keywords that we want to position in order to give them greater relevance.
The H2 tag is less important but it can also be useful to use it with secondary keywords that we want to position.
Content Keywords
If we want to position a keyword, it is important that we mention it within our website. We cannot position something that we do not mention because if we do not do so it will mean that it does not matter on our website.
That is why it is very important that within the texts of our page our keyword appears on several occasions, obviously without abusing it.
Internal Links
Internal links are the links we make to navigate the different parts of our website. These internal links are very important when it comes to on-page optimization since we can link our internal sections with the exact texts that we want to position and in this way, we will give greater importance to those internal sections by those keywords.
Normally we tend to link from the most important pages such as the main page to the sections that we want to give relevance and better positioning. By doing it this way, we are going to pass some of the importance of the main page to the linked sections.
External Links
On many occasions, it may be interesting to make mentions to other important websites in the sector as we will thus be making a reference to authoritative and already positioned websites, which in the eyes of search engines means that we want the best possible content and we take as a reference to the best.
Web loading speed
The speed with which our website loads is a factor that has become increasingly relevant, so it is very important to optimize it to the best of our abilities. The less time it takes to load our website, the better since the user will also be more satisfied.
For this, we can reduce in kilobytes the size of the images that we are using, avoid the use of flash and heavy technologies, reduce the HTML and CSS code that does not have any function, avoid the use of javascript and in case of using it, try to load it at end of the web, etc.
There are many tools like Pingdom tools or Google PageSpeed that can help us with this task.
Image alt text optimization
The alt text of an image plays an important role in telling search engines what the image looks like. The search engine cannot judge what the content is based on the image alone. It's often the case that the alt text is missing, but make sure to check it once if the alt text is included.
Improving the CTR
What is CTR?
The definition of the CTR, in general, we can say that it is the percentage of clicks made by users from search engines to our website.
The more clicks they make on our result, the better CTR we are going to get, and therefore in the eyes of Google we will have a much more interesting result for users, which will improve our positioning.
How to improve it?
The best way to increase the CTR is going to be making the meta title and the meta description more attractive since they are the only visible parts when we appear in the search engines.
Our task will be to get the best "call to action" possible for them to click on our website. This will depend to a great extent on the theme that we work on, since depending on the theme and the keywords, users will search for one thing or another.
Therefore we are going to have to put ourselves in the shoes of a user to try to find out what exactly he needs and what he wants to find, in this way we will be able to achieve the best possible "call to action".
Also Read : SEO In 2020 : What's Hot & What's Not
Conclusion
SEO is a fundamental part to take into account on our websites. Thanks to it we will be able to get a large number of visitors directly from search engines such as Google.
For this reason we must take advantage of the strategies that are within our reach, such as on-page SEO, and optimize it in the best possible way. In this way we will differentiate ourselves from our competition and achieve a fundamental advantage that will make us reach the first position and be the best.