As many people say, in online marketing "Content is King", but where does this saying come from? Given that Google's search engine algorithms now benefit those pages that generate what is called quality content, it is important to devote our efforts to regularly publishing useful and interesting information for users on our website or blog, which will guarantee a constant flow of visits. This practice is especially recommended for companies with an Internet presence, since, if their ultimate goal is to sell a product or service, all they need is increased traffic to their page. Creating quality content for our website or blog on a constant basis, together with its dissemination on social networks, will significantly improve the SEO of our page.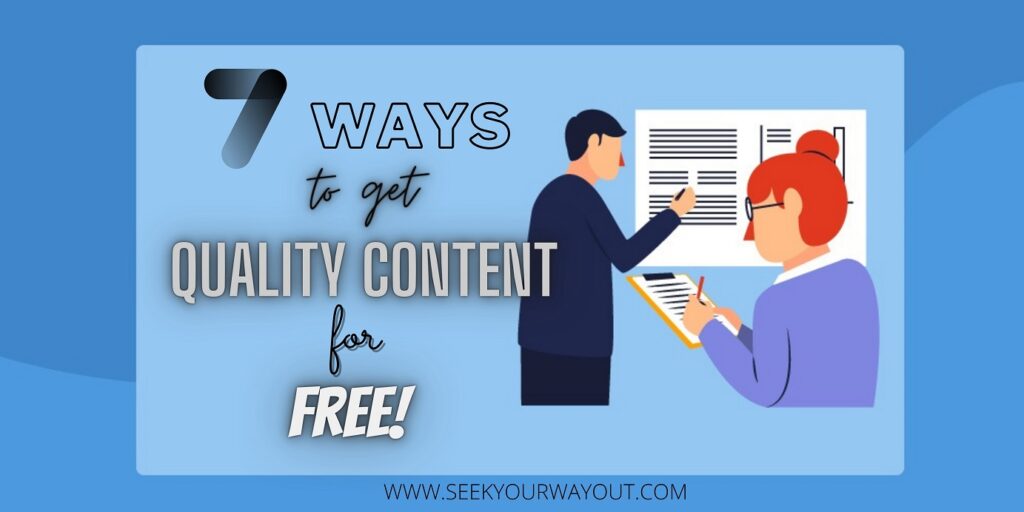 But what is meant by quality content? A good post doesn't have to be one that stretches across endless paragraphs. In fact, users appreciate the content that, without being too long and heavy, is concise and direct , and contains a lot of information explained in a few lines. Fun and mostly unknown facts, as well as tips and advice, grab the reader's attention and help promote user engagement. In this way, a community will be created and they will always be interested in returning to the blog or website to read it.
If your customers enter your website and leave the way they came without any intention of returning to it, it means that the content produced is probably not considered of quality and therefore not of interest to them. There are millions of content on the Internet on the same topic, so search engines will prioritize those that have quality, that is original, and that are different from the rest.
We must also pay special attention to the mistakes we can make when writing. There is nothing that generates more mistrust among users who read us than encountering misspellings and confusing or meaningless phrases. And taking advantage of multimedia content (photographs, graphics, infographics, videos, etc.) that we can add to the information will always help us score points with users, for whom the visual element plays a very important role. The use of keywords in the title and in the paragraphs that make up the information will also help our search engine positioning.
Since the positioning of our page depends, to a large extent, on the content, it is worth investing effort and work in the information that we are going to publish. Before we move ahead and find out various ways of getting quality content for free, lets have a look at some of the measures that needs to be followed to ensure that our content is of utmost standard.