Do you know that a large part of your potential customers is among the public that follows your brand on social media?
Today Instagram is the world's most popular virtual storefront and the outreach opportunities it offers are (really) endless.
We know that 1 in 4 sales made between online stores is from sessions started from some social network, the main ones being Instagram, Facebook, YouTube and Pinterest.
A year ago, Facebook represented 80% of those sales but Instagram is growing month by month and today already 60% of sales come through Instagram and less than 40% through Facebook. Amazing, right?
Therefore, we are going to share 4 keys to help you take advantage of the Instagram audience and convert it into customers for your online store. Get ready!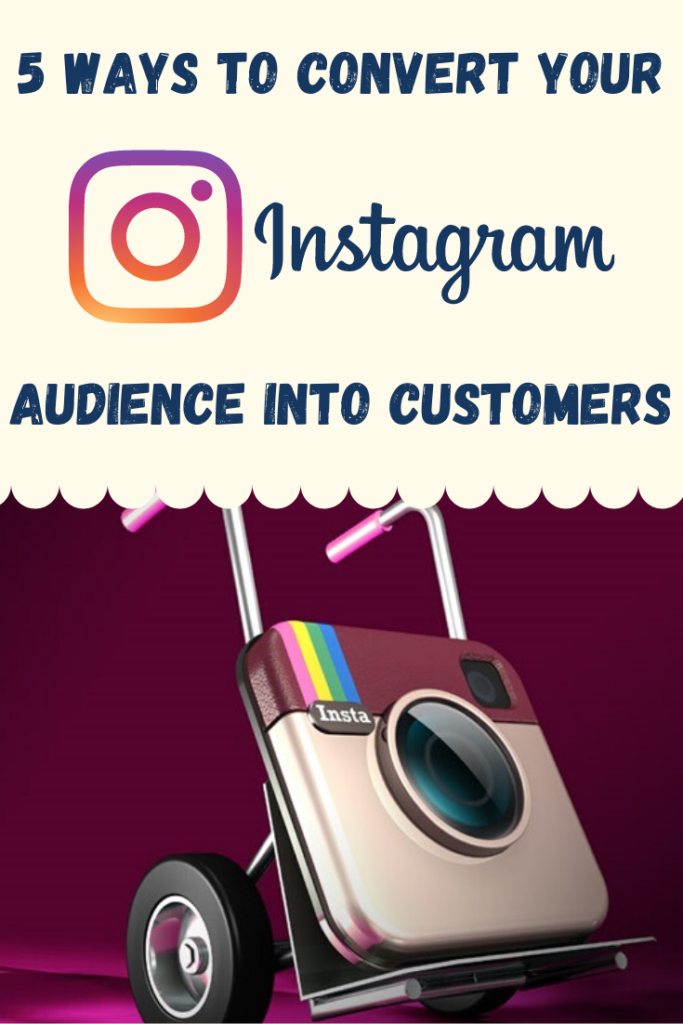 1. Know Your Instagram Audience 👥
It is not a minor fact to know where the audience that follows your brand is, how old they are, how long they spend on social networks and what are the most frequent hours, if they are women or men, etc.
All these data (and others more too) can be found daily in the insights of your company profile, both on Instagram and Facebook.
It is ideal that you can update a monthly spreadsheet with all this data as your audience grows and thus write down your own observations and comments in order to better align the content and promotions of your brand.
Also Read: How To Schedule Posts On Instagram?
2. Include clear and attractive calls to action 🎬
Customers like to be explained step by step: what is the store link, where do you have to enter to find that product that you saw in an Instagram story and liked, etc.
So, always make sure to include a CTA, a call to action so that your audience knows what to do: guide them!
If you are promoting the products of the new season of your clothing brand through the Instagram stories, don't forget to include a message that tempts the user who is seeing it to, at least, go to your online store.
For example, if you're promoting a new swimsuit, a call to action like "Do you want to wear it on your next trip to the beach? Get it here!".
Following this do not forget to include the link to your online store (in the case of having an audience of more than 10,000 followers) or insert the direct link in your biography and communicate it in the story.
3. Organize a monthly draw 🎁
Who doesn't like receiving an unexpected gift? One of the simplest ways to keep your audience connected and interested in your brand news is to organize a raffle.
But, and here is the key, the strategy is to keep it on time: communicating to your audience that each month they will have a new opportunity to win a raffle will generate more interaction and interest in your products.
You can plan ahead what the product will be (there can also be several, depending on the category of your e-commerce) and announce it through a publication on your social networks and/or in Instagram stories.
An ideal strategy for a brand is to conduct it every month where they make a draw that they communicate both on their social networks and on their blog, inviting their followers to participate. You can use Wishpond to conduct monthly draws/giveaways/contests.
Another great strategy from the hand of the raffles is to create an alliance with other complementary brands, not only to add more followers (potential customers!) but also to offer more creative prizes.
4. Show your followers that you love your brand 💜
Who better than you to spread the love for your brand? Focus on the contents of your social networks in such a way that your audience falls in love: try to make them diverse, visually attractive (taking care of quality and lighting), telling a story, moving, generating empathy.
Take advantage of the Instagram stories resource to show the "behind the scenes" of your brand; the production process always pleases and this generates great interest in the audience.
Showing yourself as the owner of your store is also a super effective resource to spread the love for your brand and generate more interaction.
Customers like to know who is behind each brand and connect from person to person. In this way, you will humanize your brand and achieve an enriching approach with your audience.
If you are convinced that customers fall in love with your stories then make it a point that every day you share something related to your brand on your Instagram account, transmitting your passion and enthusiasm in each content.
5. Increase your followers (and your interaction) on Instagram 💬
Do you know that the number of followers and posts of a brand on your Instagram account influence the sales of your online store?
To generate sales, e-commerce needs to have between 7,000 and 10,000 followers on Instagram and share between 1 and 2 daily posts.
Stores that keep their social media accounts active daily and deal with adding quality followers have a higher sales conversion compared to those who do not include this social strategy in their business.
Also Read: 6 Effective Tips To Make Your Instagram Post Successful
Keep in mind that 2 out of 3 online stores have their Instagram account configured in their e-commerce and in those, we see a strong correlation between sales and number of followers: the more followers, the more the stores tend to sell. So, increase your Instagram followers and interact with them to generate more sales.
You are now ready for a new social media strategy for your business! With what action are you going to fall in love with your next clients?
I'd love to hear your thoughts as well– be sure to leave them in the comments!